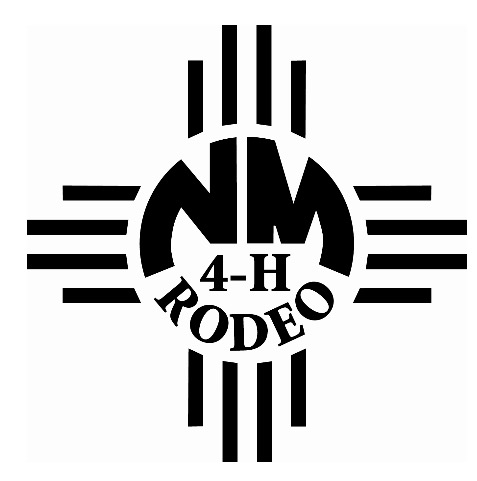 General Information
Rodeo Safety Videos
Roping and Timed Events
Roughstock
4-H Rodeo Board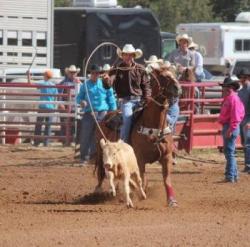 Rodeo Board Members
Rodeo Board Meeting
When: TBD
Where: State 4-H Office, Neale Hall, NMSU Campus or Zoom Conference Video
Forms: 
New Mexico 4-H Sanctioned Rodeos
Rodeo entry form is NOT valid until the State 4-H Youth Development Program's office has a completed, signed 4-H Rodeo Eligibility Certificate and Waiver of Liability form on file for each contestant. Please contact your County Extension Office for more information. 
Summer 2023 Rodeo Schedule
Torrance - April 29-30 - J.P. Helms Arena, Mountainair, NM
Valencia - May 20-21 - Sherriff's Posse Arena, Belen, NM
Santa Fe - June 3-4 - Rodeo de Santa Fe, Santa Fe, NM 
San Juan - July 8-9 - McGee Park, Farmington, NM 
Quay - July 28-29 - Quay County Fairgrounds, Tucumcari, NM 
Dona Ana - August 11-13 - Landmark Arena, Mesquite, NM
Summer 2023 Rodeo Entry Forms and Information
2023 Standing Points
New Mexico 4-H Rodeo Finals Information 
Past Rodeo State Finals Results
2022 Rodeo State Finals Results
2021 Rodeo State Finals Results 
Sponsorship Opportunities 
2023 Rodeo Sponsor Letter
Resources and Forms 
Scholarships
Congratulations to this year's Rodeo Scholarship winners!!!
Winner of the 2023 Scholarship coming soon!