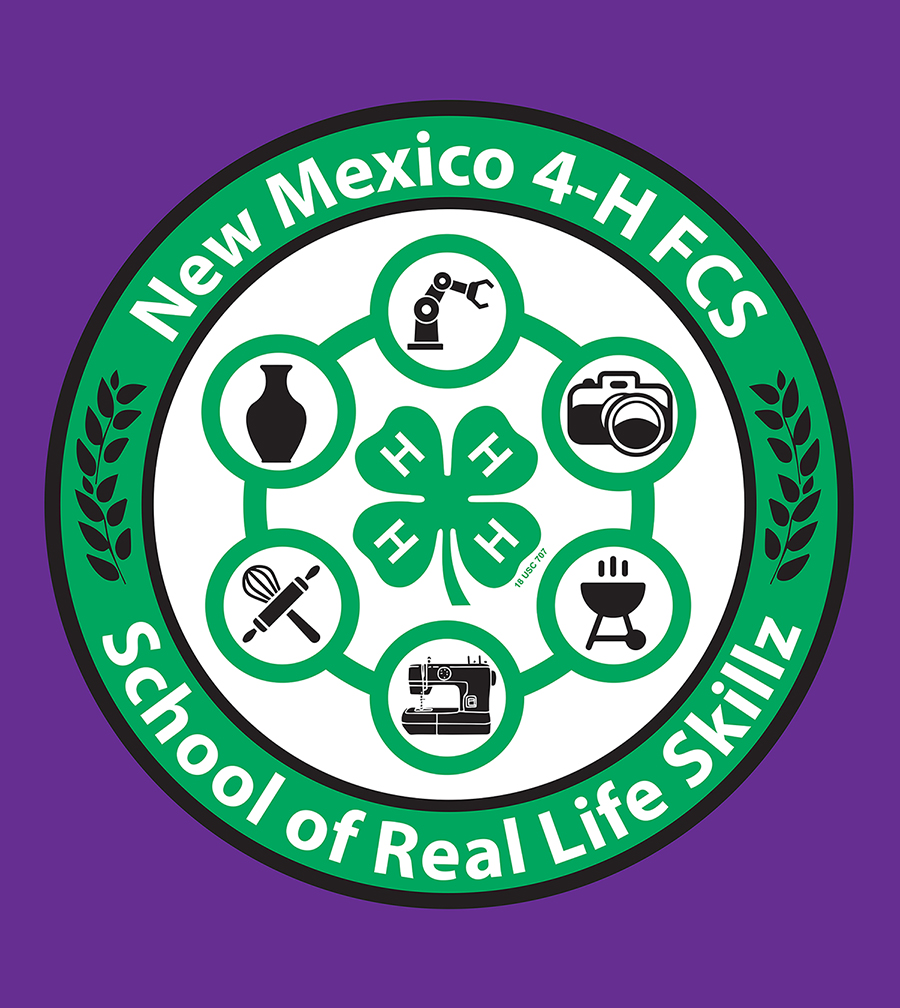 What: 2023 New Mexico 4-H FCS School of Real Life Skillz

When: March 11-12 

Where: Bernalillo County Extension 4-H Center, Albuquerque, NM

Who: Any 4-H Member with an interest in Family and Consumer Sciences 

Cost: $50

Available Tracks:
Baking
Photography
Sewing
Ceramics
Jewelry
STEM
Outdoor Cooking (juniors only)
Tracks are limited to Novice and Junior members.
Registration: Contact your County Extension Office for registration information.
Jr. Instructor Information
Hotel Information
Participants will be responsible for making their own lodging arrangements. The following hotels have blocks of rooms for the event:
Holiday Inn Express at 2300 12th St NW, Albuquerque, NM 87104, (505) 842-5000. The room cost is $168.50 plus tax.
Hampton Inn - University/Midtown at 2300 Carlisle Blvd NE, Albuquerque, NM 87110. The room cost is $80 plus tax.