Learn About 4-H
Find Your County
---
Follow Us on Social Media
      Snapchat       Twitter

 Instagram

Pinterest
Facebook

YouTube
---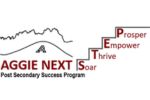 2023
Aggie Next Step

Take 10
Volunteer Resource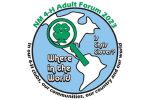 2023
Leader's Forum Event

2023
Collegiate 4-H
---
Ideas in Action!
The 4-H youth development program is a dynamic non-formal education program.

4-H provides youth with opportunities to learn skills, gain knowledge, have fun, and make contributions in such areas as environmental education, community service, and current youth issues.
To find out more about 4-H opportunities in your area, contact your local County Extension Office or our 4-H Faculty and Staff.
If you have any problems viewing information or obtaining forms from this website, please contact the State 4-H Office at (575) 646-3026.
---
Resources
Conferences & Events
---
Contact Us
Physical Address:  MSC 3AE Las Cruces, NM 88003
Room: Neale Hall, Room 101
Phone: 575-646-3026
Fax:   575-646-3027
Email: state4h@nmsu.edu